FlagTrax® is a unique, USA SGIA award winning, hassle free way to install Street Flags from ground level. 
FlagTrax® was invented by experts in the flag industry. They identified a need for a system that enables a single unqualified person to raise or lower Street Flags from the safety of ground level in a matter of seconds.
A beautiful street flag display that can be changed in no time at all, making it easier, quicker and more cost effective to run a wider and more frequent range of decorative, promotional, event or seasonal displays. 
No more bucket trucks, traffic management plans or health and safety issues. 
FlagTrax® allows anyone to raise and lower street flags from ground level in seconds.
No more bucket trucks, qualified technicians, traffic management plans or health & safety compliance.
FlagTrax® can fit your current existing poles, lampposts, light stands and walls
FlagTrax is available in several sizes or can be configured to meet your requirements.
Incorporates a tamper-proof lock and key mechanism for security.
FlagTrax® offer a rapid return on investment, often less than a year. The initial cost of FlagTrax® and its installation is quickly recovered by the on-going savings made in flag installation. See our ROI Calculator to see how much you can save.
FlagTrax® save time on planning and allows for rapid deployment of street flags.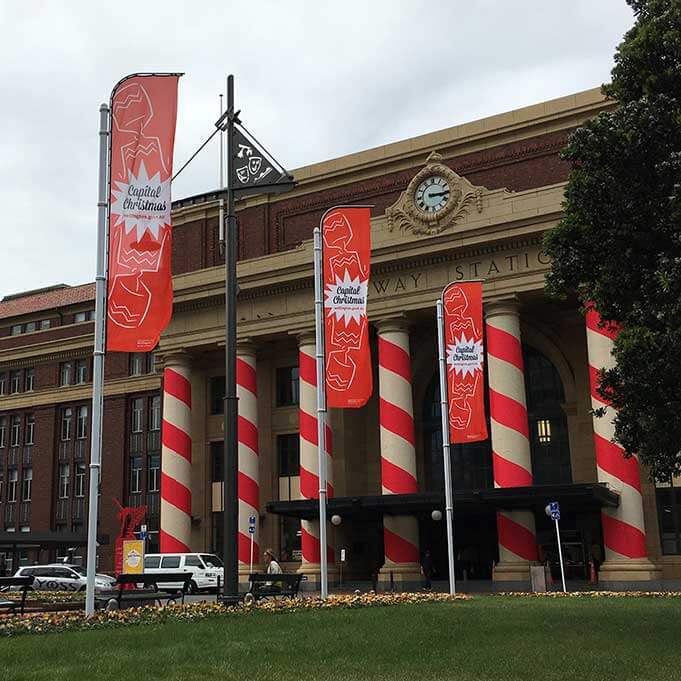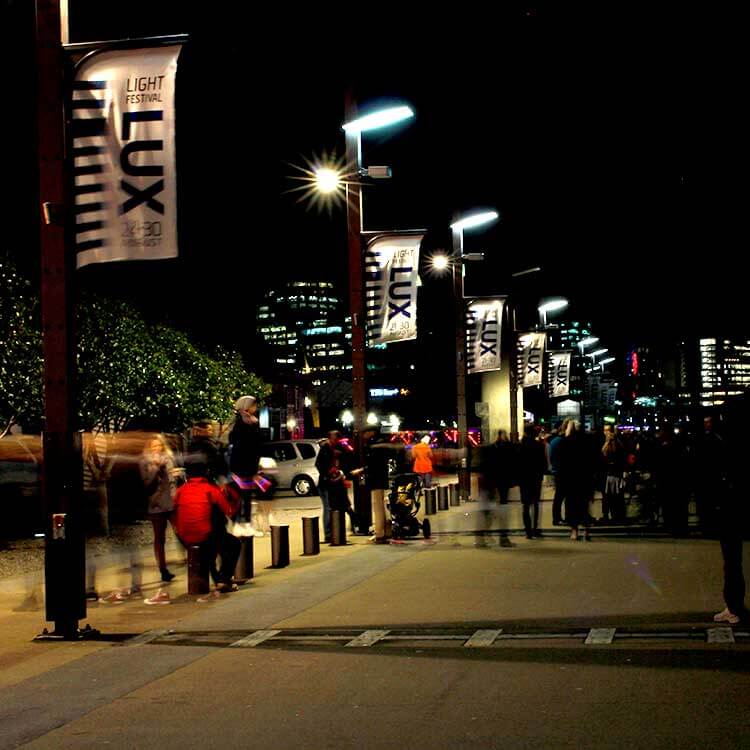 FlagTrax® can easily be fitted to existing structures including lampposts, light poles and walls or is available as a free-standing flagpole display.
We are committed to providing the highest level of support and service to our customers.